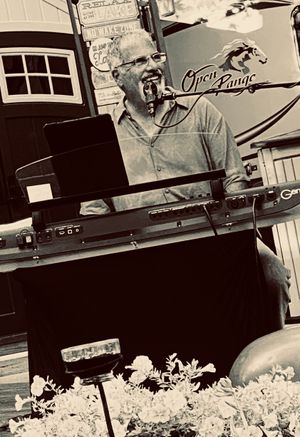 Live Demos
0:00/3:32

0:00/1:03

0:00/1:38

0:00/2:14

0:00/0:50

0:00/3:14
Live Demos II
Tony Oberto
0:00/3:23

0:00/2:34

0:00/1:42

0:00/2:02

0:00/0:56

0:00/2:58
Calendar
An established professional musician who brings a great voice and fun vibe to the Soft Rock, Country, and Old School Jazz space as a Singer-Keyboardist.  
More than an acoustic artist, he is a unique One-Man-Band who plays well known 60's-90's song sets that people recognize and enjoy.   
For years has pleased audiences on the Gulf Coast, East Coast, and Europe.  
Now performs in Southwest Florida and Central Minnesota at Country Clubs, Restaurants, Bars, Concerts, Benefit Events, and Private Celebrations.
Mindful of "giving back" as a veteran.